New P.I.P Setup Information For Win 95 / 98
Below is the new set up for P.I.P for Both Windows 95 & 98 Users.
If you find this too hard please phone (02) 9488-7655.

1. Open (Double Click) "My Computer" (You will find this on your desktop).
2. Open (Double Click) "Dial-Up" Networking.
3. Here you will find an icon called "Make New Connection".
4. Double click on this icon.
5. You should see the following -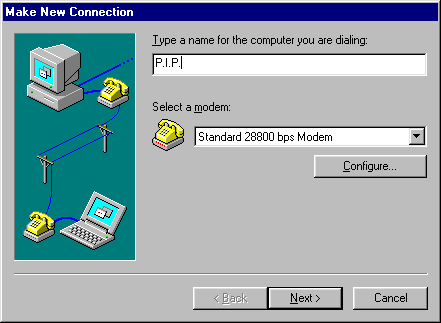 6. Fill out exactly as seen above.
7. Click on next.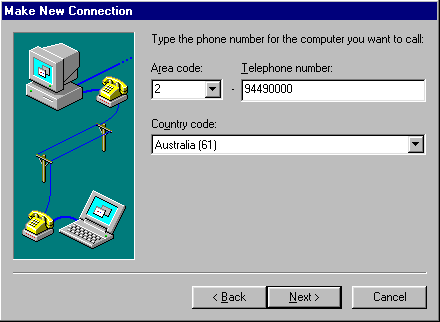 8. Fill out as shown.
9. Click on "Next"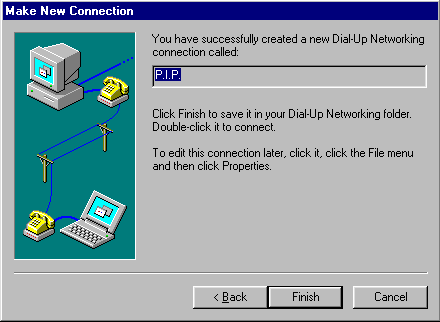 13. Now Click on "Finish".



Any problems with the abvove please Phone: (02) 9488-7655.
Or Email info@pip.com.au.